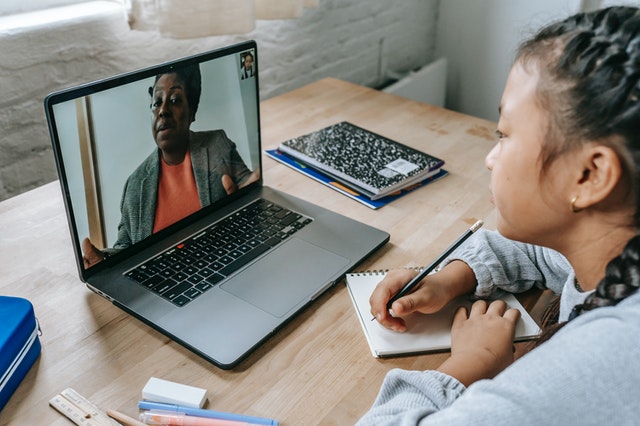 The world has been progressing fast. From the stone age era to the industrial revolution, we have reached the age of high tech and computers. Computers have undoubtedly taken mankind over a huge leap and made so many things easier in our lives. They have much-taken control of our lives, and there is no doubt about it that this is not going to change anytime soon.
Our kids being part of our lives are important for us, and the same way computers influence their lives just like ours. So, what is the best thing one can do for them in this regard? Educate them and in the best way possible. The best thing for them would be to learn coding as one of the emerging fields in the industry.
Why make coding for kids possible?
Well, there are numerous reasons why you should help your kid develop coding skills at quite as early a stage as possible. The major reasons for you to get your kid involved with coding include:
According to a survey conducted, the demand for coders will increase way much in the next year. Making your kids prepared for the future is one of the best things one can do.
Coding is fun and, if learned properly, one of the easiest things one can learn. Having a career in coding can open up real easy ways for them to earn money.
Coding is one of the best ways these days to get the things that excite them and what best way it can be to prepare them for the right computer age.
Tips to get your Kids interested in Coding
There are various ways we can get our children interested in computers in multiple languages. You can use various ideas and methodologies to get them interested in coding and computers. There are various tips available by some best professionals to get your kids into coding. Following are the best tips one can use to get their little ones interested.
Keep it related
Whenever you try to get your children to learn the basics of coding, try to keep it easy and simple. The best way is to keep it related to the very basic things that intrigue the children, such as understanding how coding for kids can get them to make really interesting puzzles and games. Give them examples of various games like Minecraft and Coco based on coding using various libraries and modules. Whenever you trigger the exciting factor that games can be coded, this gets their attention and get them involved with games. Tell them about how games are made. Make them interested in coding and development and show them videos on the relevant topic to get their attention. This can easily get them interested and excited about coding, making it really relatable to kids' interests these days.
Make it approachable
The best thing you can do to get your kid attracted to the world of coding is to get the whole thing completely approachable by your kids. make it simple and easy by choosing one of the easiest languages for your children. Having an easy language for your kids to code can help create an easy approach. According to a recent survey, Python 3 is the easiest and simplest language to teach children the basics of coding and get them to start easy. The reason is that Python is one of the most common languages being taught. Moreover, it has quite a simple and common syntax. Syntax is one of the most common things one needs to remember while coding, and with an easy syntax, one can easily make sure that coding for kids is easily approachable.
Keep it fun and real
Coding for kids is essential in the coming future, but we all know how kids get bored of some of the best things in just a single moment, so the whole thing revolves around keeping the coding process fun and real. The very common thing that people do is to start with getting your kids Hello world written. Now, this is standard and common, so why try this with your kid and get bored? Try using some different line in a changed context asCoding for Kidsis quite fun, or Superman knew how to code and much more. These kinds of things can get them attracted to working in various areas. This way, they can learn how to write in some of the best ways and even make sure that they are getting creative with their work while learning to have some fun.
The last and the best option you can get your child is to get him in some summer camp or institution that offers to code for kids. This is becoming one of the most important fundamentals. You are not going to believe it, but the best part is that there are places that offer coding classes. If you are from around Toronto, then the coding classes for kids in Toronto are the best option for you. They offer so much that it's hard to imagine. Your kid is getting a private instructor for his one-on-one class, making it a great attention point and getting the right job. The camp includes working on Math and Computer Science subjects to get your kids introduced to the fundamental idea of coding. There is also a curriculum that will be followed so you can rest assured and track your kids' progress easily. So, what are you waiting for? Get your kid enrolled in one of the best programs and get him started preparing for his future.
FreshHive.ca was not involved in the creation of this content. Information contained on this page is provided by an independent third-party content provider. FreshHive.ca makes no warranties or representations in connection therewith.