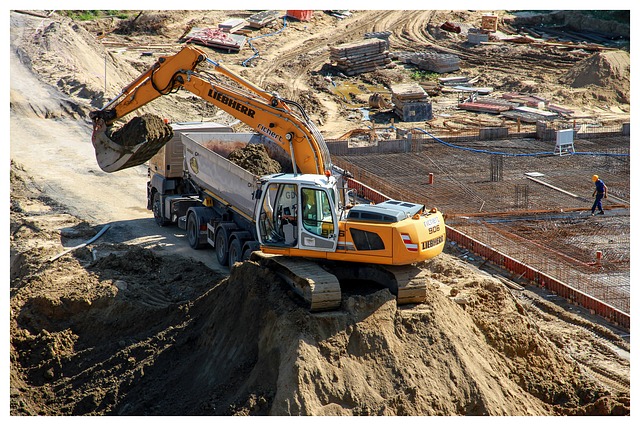 Excavation is one of the most important services you would need when you renovate or landscape your building. Excavation involves the movement of earth or soil from one place to another, so that the site is leveled to enable the construction of new buildings. If the earth is not balanced properly, it can lead to structural collapses later, becoming a very costly affair for you in the long run.
So, it is important to choose a professional and experienced excavation services provider if you want to be safe than sorry in the future. Here are some important points you can keep in mind when choosing an excavation services provider.
Related experience is a must
While most of the excavation services companies may have some experience, the key is to look for a company with related experience in the requirement you have. For example, if you are looking for an excavation contractor for a large landscaping project, you should choose a company that has done large-scale projects previously. This way, you can save a lot of time in telling them what exactly you want. They will understand quickly, and the best thing is that they would also be aware of the local laws for such huge projects.
License, Certifications and Insurance
Land excavation is a complex and risky process. It involves the use of sharp and sophisticated tools. Therefore, you have to choose only those companies with valid licenses to operate in your locality. Do they have the certifications to prove they are trained to use the tools & technology they have? Do they have proper insurance documents in place, so that you are not liable for damages, if any, at the workplace? If you have answered "yes" to these questions, the excavation services company in question, is the right one for you.
Proper equipment
Even if you hire them for large-scale landscaping projects, they may still need some simple tasks on the ground with specific tools. So, before you choose excavation contractors Vancouver, please check the stock of tools he has, and make a qualified decision. Apart from the main excavators, a company also has to have all kinds of attachments needed to go along with the excavators, to be flexible and versatile in its operations.
Background checks
You should never dismiss this step while choosing a good excavation company. You should conduct some background checks on the company to know if it has been involved in fraudulent dealings in the past. You can also check for customer reviews online to understand how satisfied clients were, while working with this company. Check the company's website and read through the testimonials. Ask the company for references, and check with them to know if the excavation service provider satisfied their requirements on time.
Compare quotes
Before you make the final decision, always have at least 3 quotes of good excavation companies Vancouver on hand. Compare the quotes against the services thoroughly. Never choose a company that offers the lowest estimate. Sometimes, a company may charge slightly extra for its sophisticated equipment, timely service, after-work, cleanup, etc. All of these add a lot of value to the money you pay.