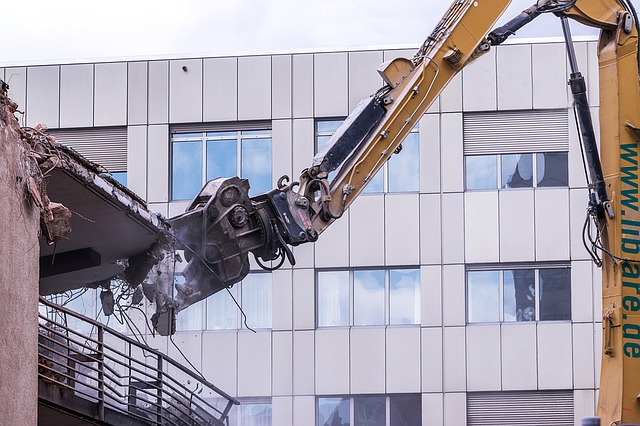 Are you looking for a large-scale demolition contractor for your commercial or residential building? Since demolition involves complex processes and machinery, it is prudent to hire a professional for the job. Though you may hire a professional contractor after many checks and reviews, it is still important to note some precautions you have to follow while hiring one. We have listed some of these precautions in the following section:
Prevention is better than cure
When you are building something new or renovating an existing structure, you require demolition services. Looking for large-scale demolition for your large-scale projects should be done after a lot of deliberation and thought. Though you may have quite a few popular demolition contractors Vancouver in your locality, it is important to choose the ones that have done bulk projects in the past. This way, you can be sure that the contractor understands the specifications and evaluation of the project very well.
Have a clear budget in mind
Demolition projects, especially the large-scale ones, can go beyond your plans, at times. The problem will usually arise when you have not set aside a clear budget in your mind for a particular demolition project. During the demolition process, some unforeseen instances and contingencies may come up. All of these involve a lot of money. So, it is important to talk to a few experts and compare quotes, when contingencies arise. When you have a budget in your mind, you can be mindful of not overshooting it during the course of the project.
Choose only licensed demolition contractors
Bulk or large-scale demolition services involve complex processes and sophisticated tools. Mishaps may occur, at some times, and you need to be prepared for the same. In the unfortunate event of mishaps taking place, you need an expert contractor who is licensed to bear the loss through proper insurance. Joining hands with a licensed demolition contractor takes a lot of pressure off your mind.
Spot alarming signs early
Most of the time, when you deal with large-scale demolition contractors, you have to be alert so that you spot alarming signs early on. For example, if a demolition contractor asks for the full payment in one installment, right before the start of the project, it should ring an alarm bell in your mind. Dealing with this contractor is going to be catastrophic for you.
Sometimes, contractors may talk too sweetly and make tall claims at a very reasonable cost, to woo you. If things are too good to be true, maybe they aren't true after all! Taking your time to choose a good contractor is the best solution in this case. Never be in a hurry to choose your large-scale demolition contractor, as it can lead to a lot of stress and waste of money for you in the long run.
Bottom line
All large-scale demolition projects (regardless of their location) should only be done by professional, competent, trained and expert contractors. So, please spend considerable time and effort following a detailed process to choose the right contractor from the right demolition companies Vancouver if you want your expectations to be satisfied properly, without any regrets in the future.