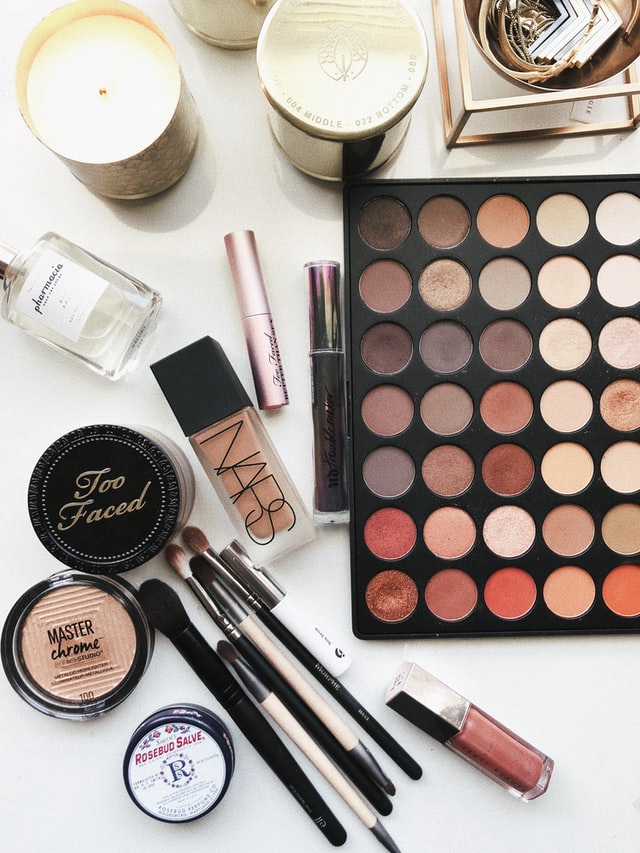 Everyone loves to get free samples whether it is a free sample at a grocery store, a free sample of a new movie or something else. If you were to ask anyone if they want a free sample of something that will be slightly useful to them, they are more than likely to accept without any hesitation. Free makeup samples are one of the areas of receiving and collecting samples that is almost considered a science. Most people who use makeup will want to keep plenty on hand, but having a large stockpile of makeup which fits any occasion can be difficult and expensive.
One of the solutions to this problem is to have free makeup samples. Getting free makeup samples is a great way to keep our supplies up without breaking your bank. These samples are also a great way to test out the different and new products before you decide on buying it. Free makeup samples are also your ticket to getting and using some of the high-end products that you would otherwise not be able to afford.
The key to using samples is knowing how to get the free makeup. Once you have mastered where to get your samples and what to do, you will open the door to endless possibilities for yourself. You will be able to look your best at all times without spending money on it.
What Are Free Makeup Samples?
When you look at free makeup samples, you will find that there is almost no limit to what is available and what you can find. You could find an everyday cosmetic such as facial creams, exfoliates and blush. You should have no problem finding free samples of skin care products or lipstick. Lotions, shampoo and perfume are also commonly given out as beauty samples.
Of course, it is important to note that the exact sample you get can vary. You will often receive a small travel-size bottle of the products which provide you with a small amount. Getting a full sized free sample is almost unheard of particularly if you are looking at skin care and hair care products.
It is up to the company to decide what is going to be included in their free samples. They could include some of their new products which are not yet available for purchase. However, they could decide to only include their existing product ranges which are popular and well-known. Some companies have been known to include samples of the excess products that they have in stock.
Why Companies Give Away Free Makeup Samples For Free
While it may seem meaningless to understand the reasons why you are getting a free sample, you should never look a gift horse in the mouth. There is a method to this madness regardless of what the product is. For makeup and cosmetic companies, samples are an easy and cheap way to give samples to people and get consumers to know about their products. These companies also know that most consumers would prefer to try the product before they have to buy it.
This leads to a belief in the industry that providing free samples will lead to sales. This can easily be seen in the ways that companies provide free samples to customers. These companies are also very aware of public relations. Allowing customers to have a free sample of a product is seen as good for the company image and will bring positive buzz about products. This is particularly helpful for the company when they are launching a new product.
Giving out free samples is also a method used by companies to get feedback on their products. With new products, customer feedback will be invaluable to the company. This is why many of the ways that you can get samples will come with a stipulation that you need to provide opinions and feedback on the product.
The last reason why companies give away free samples is to create brand loyalty. Should a particular company or store regularly provides you with free samples, you are more likely to have a positive view of them. You are also more likely to become a customer and stay a customer for years to come.
How To Get Free Makeup
One of the best things about makeup freebies is that there are a number of different ways that you can get them. Most people will focus on using one or two methods when they want to get a sample. However, there is nothing wrong with using every method to get your free makeup samples.
In The Mail
The easiest way to get free makeup samples is in the mail.  It also has a bonus function of getting mail that is not a bill.  Of course, you need to be proactive and not simply wait around hoping for a free sample.  You have to let the companies know that you would not hate it if they sent you something.  Of course, you will also have to provide them with an address to send the free sample to.
FreshHive.ca was not involved in the creation of this content. Information contained on this page is provided by an independent third-party content provider. FreshHive.ca makes no warranties or representations in connection therewith.