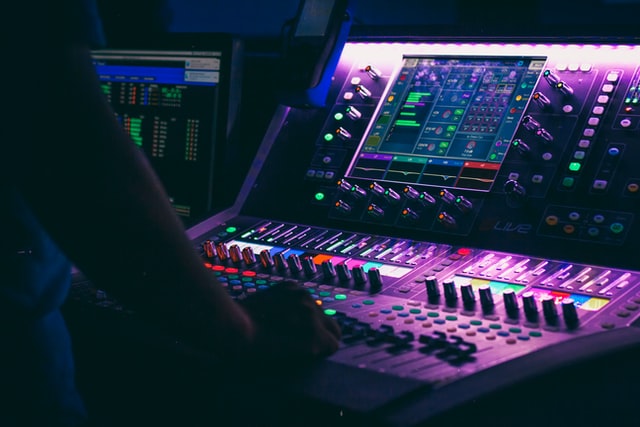 Nowadays, anyone can start producing music. However, few beginner producers know how to finish their tracks. They have tons of unfinished tracks on their laptops. So in this article, we will go over the process of production along with the professional of the music industry https://ekmixmaster.com/
The first thing you would want to do on your journey to becoming a great producer is get inspired. Collect all your favorite tracks in one playlist on Spotify or Youtube. The bigger the playlist, the better. You may also create a playlist with instrumentals of your favorite songs. Listening to them over and over again, you will notice details that you can then incorporate into your work. It is like learning a new language. You repeat it until it becomes automatic, and then you won't notice how you start using the techniques you've learned in your tracks. You may use these tracks as references if you mix and master your track yourself.
Then you should find or create a beat for your song. If you are not keen on beat-making, head to YouTube or splice to find a ready-to-use beat. But if you like doing everything yourself, you are more than welcome to create your beat to rap over. To do that, you need some samples and a MIDI keyboard to trigger the samples. Record your ideas. Don't be lazy and record yourself if you have an idea for a beat or a melody. Don't worry if it doesn't sound perfect. It is OK to hum the melody or drum your fingers on the table, whatever works for you. The main point of this exercise is just to let your thoughts flow. You won't believe how many good ideas you have stuck in your head. If you want to learn more about recording on your phone, visit the EKmixmaster music mixing mastering blog. If you are at home and your computer is within your reach, jump right into your DAW.
Before you hire a mixing and mastering engineer, write a demo version of your track. It is a rough outline of a song that can give an idea of the complete track. Send this version to your friends to get feedback. If you are feeling bold, post this version on your social media page and ask your followers for feedback. It is always difficult to receive feedback, regardless of how much experience you have. Be ready to receive some negative, non-constructive comments. Some of the replies can be helpful and will highlight the problems that you will have the chance to correct before recording a polished version.
Once you've perfected your instrumental, it is time to record your vocals. If your room is not equipped for recording, you should think about renting a studio. When renting the studio, pick the one that has an experienced recording engineer as he is the one who will be recording you. You should feel comfortable around him and make sure he is a good specialist. When you record the vocals, you will receive all the recordings as separate tracks. Then you should find a mixing and mastering engineer. It could be one person or two separate people. And after that, all you have to do is publish your new song!
FreshHive.ca was not involved in the creation of this content. Information contained on this page is provided by an independent third-party content provider. FreshHive.ca makes no warranties or representations in connection therewith.