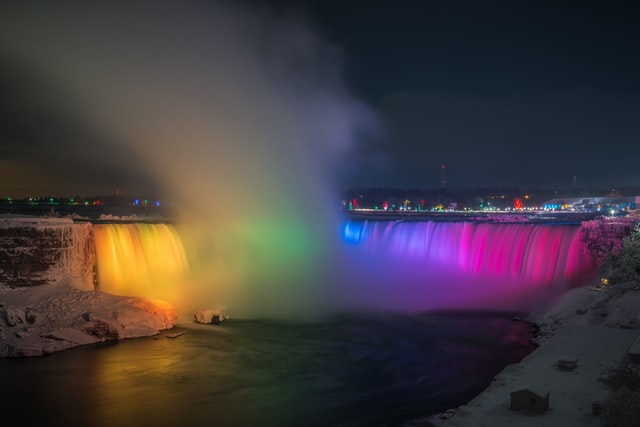 Irrespective of whether you are visiting the Niagara Falls from the Canadian or American side, you would have plenty of options and activities to indulge in. If you are on the Canada side, there are a few attractions that would help you get access to an authentic Niagara Experience.
No matter which category of tourist that you belong to, you will find the availability of a wide range of options for enjoying practically every genre of touristic importance. Let us explore a few great attractions around Niagara Falls. Simply rent a party bus in Toronto and join us on this rollercoaster ride right away!
WildPlay Mist Rider Zipline
Want to witness the Niagara Falls from a unique perspective? You can move above the falls on a Zipline. That should definitely be an adrenaline pumping experience ever. Perhaps, it may also appear to be quite insane for some of you. The Zipline experience is one of the incredible ones and you would definitely feel as if you are bird flying in the sky.
Rainbow Air Helicopter Tour
If Zipline is not your cup of tea, you a perhaps opt for a more sober way of flying over the falls. The Rainbow Air Helicopter ride can help you move over the Niagara Falls in a very dignified manner. The things you can witness as part of your aerial ride can be quite breathtakingly awesome. Make sure you have a camera handy to take a few snaps that would make your experience memorable.
Niagara Falls State Park
The Niagara Falls State Park is one of the oldest parks that you can visit in the vicinity of the world's most popular waterfalls. Do note that the park is completely nature focussed and you need to be careful about a few of the precautions that you need to follow. You can have access to biking trails, interactive exhibitions and a wide range of other attractions at the park. Want to be one with the nature? This is what you would prefer.
Niagara Falls Botanical Gardens
The Niagara Falls Botanical Gardens are located at just around a 10-minute drive from the Niagara Falls. The garden also hosts the popular butterfly conservatory. The Niagara Parks School of Horticulture should be yet another great option if you are a student of Horticulture. The 44 hectares of the beautiful garden makes it one of the excellent choices ever. And yes, the admission to this wonderful garden is completely free!
Well, those were just a few of the attractions that you would want to give a try to. Both Canadian and American sides of the Niagara Falls come with a huge range of options for providing you a great degree of experience in getting a truly rewarding Niagara Experience ever. The best way to get a complete experience of what Niagara Falls and its surroundings has to offer, it is always a great idea to hire the right type of Niagara Falls transportation and enjoy the ambiance to its fullest essence. A Toronto party bus can be your best bet in this venture.
FreshHive.ca was not involved in the creation of this content. Information contained on this page is provided by an independent third-party content provider. FreshHive.ca makes no warranties or representations in connection therewith.